Service Level Agreements
Building Services Maintenance Contracts and Agreements
Service Level Agreements for Technical and Trade
Fire Systems and services (Wet and Dry)
Annual Fire Safety Statements (including submission to council, elevators, ASE, Evacuation, etc)
HVAC Mechanical Services (Can be included with Fire to support HVAC and Fire System Integration)
Electrical (general and mechanical – recommended with HVAC Services)
Building Management Systems (this is our specialty – don't be caught out with"single vendor captivity)
Access Control Systems (Back ups and Proxy card management)
Thermal Scans (not mandatory, but preferred by most insurance companies)
Vertical Rise (this is a sub-contract arrangement with the "majors" – improves your buying power)
Pumps (sump pumps, town water, in particular – include these with the HVAC)
Automatic Doors (typically included in a whole site agreement)
Create and Maintain an Active Asset Register Database
Effective service level agreements with "KPI's" and completed documentation are fundamental to ensuring a smooth operational commercial or residential building.
Reporting Systems with Service Level agreements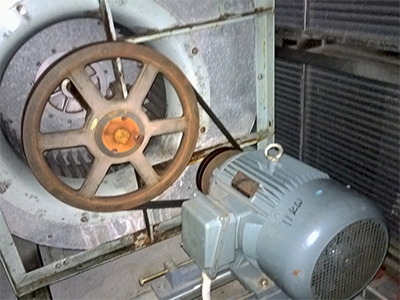 Reporting to body corporate, Commercial Landlords, and Strata Managers needs to be clear and consistent. We offer an Asset Management System which is cloud based and accessible to all relevant stake holders.
Contractors must submit documentation to be paid,
Monitoring of Insurances, including predate reminders
Third party Safety system documentation checks
Access to all reports directly, no need to email requests
Work order system which you can monitor directly
Critical date reminders (AFSS, RPZ Valves, and many others)
WHS / OHS documentation system which is cloud based, no need for paper submissions
Retrieve and inspect documentation, including photos, comments, and progress of work orders
and many other helpful and effective asset management tools
Compliance with Australian Standards, Council and statutory obligations, and Building Codes are mandatory.
"Good maintenance management not only ensures that a property's assets operates correctly and provides good quality internal environmental conditions for the Tenants, it also promotes longevity of useful life. Its is proven that poorly maintained equipment leads to increased Energy Use, issues with budget control, increased reactive management strategies and tenant dissatisfaction"
Service level Agreements (SLA's):
We work with you to achieve a balance between maintenance management via SLA's, be they preventative, comprehensive or corrective maintenance agreements and Fiscal budgeting.
Tenant satisfaction, Sustainability objectives, legislative compliance, Price, Contractor Performance and Workplace Health and Safety all play a part in achieving Balance.
Technology and software in Maintenance Management:
It's 2019, there is a massive amount of software providers and technology suppliers all competing for your valuable dollar, there has never been a better time to implement technologies, including mobile phones and remote Internet monitoring and control to reduce costs and improve performance. Technology is one of our areas of specialty. ask us more in the form.