Your building, be it a Residential apartment block or commercial space, requires regular fire services maintenance and repairs to ensure ongoing compliance and full functional operation.
There are laws and statutory requirements, both from Local Council and Government, regarding the testing and maintenance of fire systems in commercial space and residential apartment buildings.
Are your fire system maintenance records up to date and your system compliant?
Are your routine Fire System maintenance procedures in line with your building insurance?
Are you using a qualified company with certified technicians?
Passive Fire Detection and Sprinkler Systems
Any fire services routine maintenance schedule should include (but not limited to) the regular testing and servicing of equipment such as:
Fire extinguishers
Fire Safety Blankets
Passive Fire detection systems
Sprinkler systems, including pumps pressures and peripheral equipment
Emergency Generators serving the fire System
Fire Brigade Auto Call
Fire Indication Panel Functionality
Supplementary systems such VESDA and Pre-action for data centers
Maintenance Service Level Agreements
Service Level agreements for fire services should include, (but not limited too):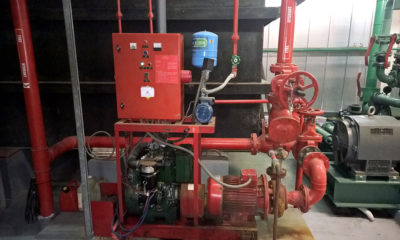 Test all relevant fire equipment as per Australian Standards
Test the Fire Systems, including field equipment, peripheral devices and Fire indication panel, as per Australian Standards
Repair and replace Fire System equipment and peripherals where necessary
Record all fire system works completed and issue relevant documentation
Requirements as per the Annual Fire Safety Statement for submission to Council
Record any and all anomalies which require attention